LMS Website designing services
LMS Website designing services
LMS Website designing services are a must for online learning portals and educational institutions. The website should be designed in a manner that is easy to navigate and use. The website should also be able to provide the users with all the necessary information about the courses offered, the instructors and the schedule.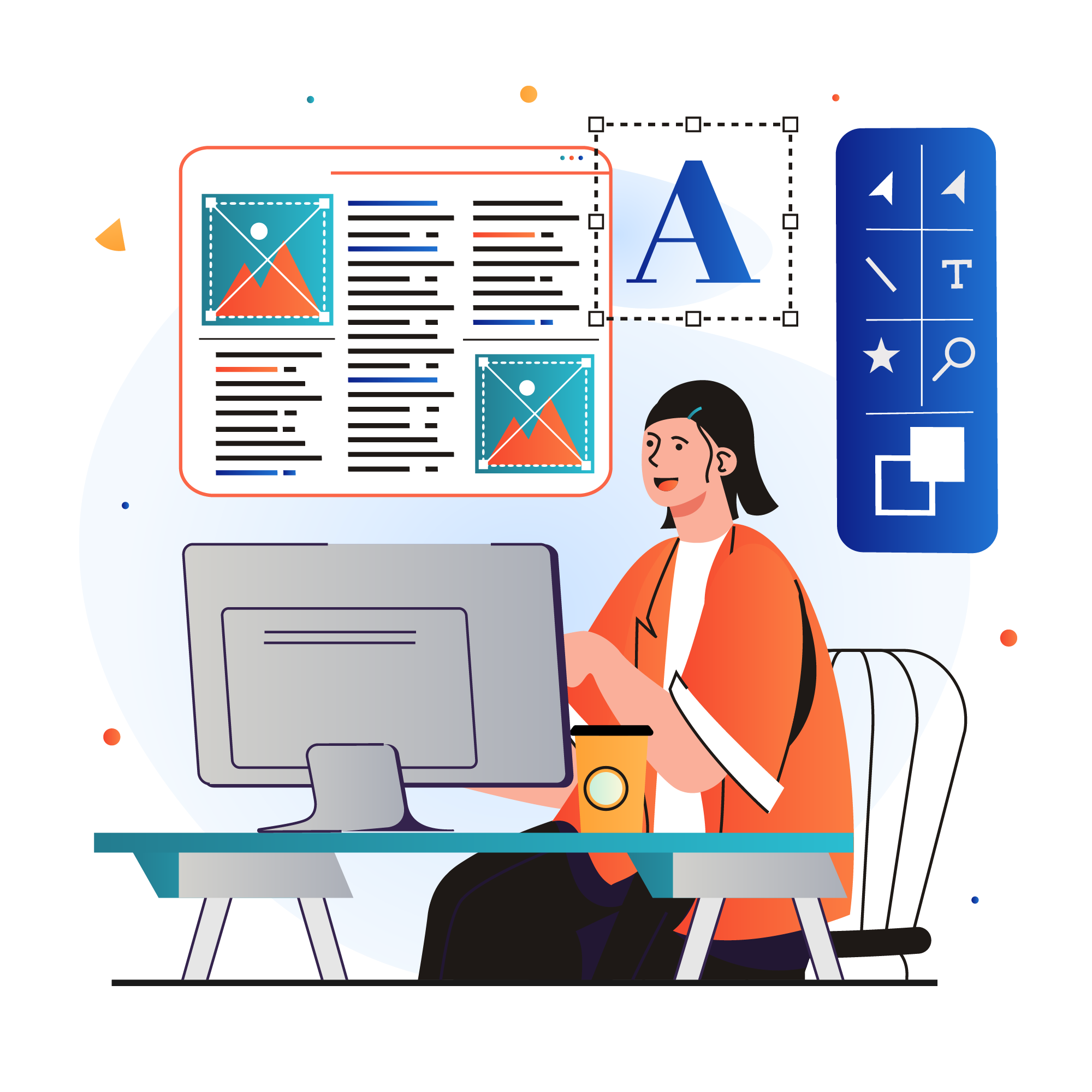 Why LMS Website designing services is important for businesses?
LMS Website designing services can give your business or organization a competitive edge by providing a highly effective and engaging learning experience for your students. Our team of experts will work with you to design a customized website that meets the unique needs of your organization. We understand the importance of having a user-friendly and visually appealing website, and we will work tirelessly to create a site that meets your specific goals and objectives.
Benefits Of LMS Website for Business growth!
LMP websites provide Uninterrupted Access to Learning Content for all students in a district. The district can provide the same high-quality, uninterrupted learning experiences to all students, regardless of location or device. LMP websites are available on any device with an internet connection, making them the perfect tool for distance learning. With LMP websites, students can access their learning content 24/7, from anywhere in the world.
LMP website is the solution for businesses looking to boost employee productivity and performance. The website provides a variety of tools and resources that can help employees work more efficiently and improve their skills. The site also offers a forum where users can ask questions and share tips with other users.
LMP websites provide easy access to data and better storage systems for small businesses and organizations. The websites are simple to use and have a wide variety of features that make it easy to keep track of all the important information for a business. The data is stored securely and can be accessed from anywhere. The LMP website is a great tool for any business.
LMP websites can help reduce training costs by providing a cost-effective way to train employees. By using an LMP website, employees can receive the same quality training at a fraction of the cost of traditional training methods. LMP websites can also be used to train employees on new products and services or to update them on company policy changes.
LMP websites can assess and track the team's progress by utilizing a variety of tools and resources. By tracking the team's progress, LMP websites can help identify areas of improvement and ensure that the team is on track to meet its goals. Additionally, LMP websites can provide valuable feedback to the team that can help them improve their performance.
A centralized knowledge base is an important part of a successful business. It helps employees find answers to common questions and problems. It also helps managers keep track of employee knowledge and skills.
An LMP Website is a great way to build a centralized knowledge base. It is a simple and effective way to keep track of employee knowledge and skills. It also helps managers keep track of employee knowledge and skills.
Now, it's your turn for getting benefited through LMS Website designing services